RISCO 601SMG3 ShockTec Plus Shock Detector with Magnet, Grade 3
Merken:
RISCO
Artikelnr #:RK601SMG300C
Model #: RK601SMG300C
Naam: RISCO 601SMG3 ShockTec Plus Shock Detector with Magnet, Grade 3
Digital Microprocessor with Intelligent Digital Signal Processing
Gross Attack detection
Incorporates a door/window magnetic contact for shock and contact protection (separate zones)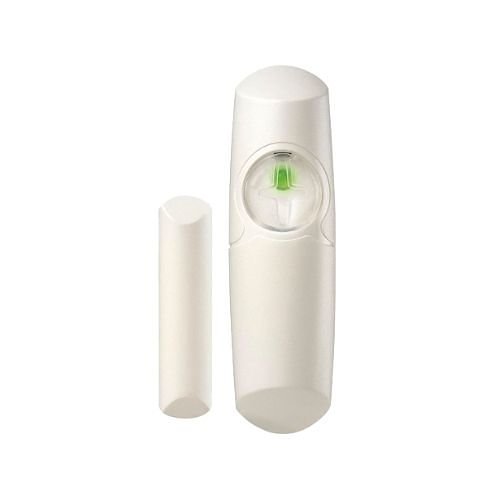 Productoverzicht
Algemeen Informatie
Risco shockTec digitale schokdetector met magneetcontact. Digitale schokdetector die voorziet in een betrouwbare 24h omtrekbeveiliging. Een inbraak wordt gedetecteerd van zodra de inbreker probeert het beveiligde raam of deur open te breken, in te slaan , te doorboren of zelfs door te zagen. Dit zorgt er voor dat de inbreker al gedetecteerd is vooraleer hij binnen is om zo minimale schade en maximale persoonlijke veiligheid te garanderen. Het ShockTec Plus model heft een magnetische reed schakelaar voor dubbele beveiliging van de schok en het openen van vensters of deuren, verbonden met twee afzonderlijke zones in het besturingspaneel. Niet gecertificeerd - Specificaties: Ingekapselde piëzo-elektrische sensor met digitale interpretatie van het signaal - Afmetingen: 25 x 28 x 95 mm - Spanning (min-max): 9 -16 VDC - Stroomverbruik (gemiddeld): 12,5 mA - Driekleurige LED voor een nauwkeurige en betrouwbare instelling met indicatie van over-en laaggevoeligheid- Potentiometer met instelling in twee stappen, sabotage.
Main Features
Digital Microprocessor with Intelligent Digital Signal Processing
Gross Attack detection
Incorporates a door/window magnetic contact for shock and contact protection (separate zones)
Attempts to defeat the contact with large magnets cause a tamper alarm
Intelligent Digital Signal processing – differentiates between naturally caused vibrations and cuts out frequencies that cannot be caused by an illegal entry attempt
Ideal for windows, doors, walls and roofs
Encapsulated bi-morph piezo electric sensor
Model name: RK601SM Shocktec™ Plus with Contact
Categorie : Producten, Schok- en geluidssensoren, Inbraak, Schoksensoren