Bosch FlexiDome NDS-5704-F360 12 Megapixel Indoor Network Camera - Color, Monochrome - Dome
Merken:
Bosch
Artikelnr #:NDS-5704-F360
Model #: F.01U.385.629
Naam: Bosch FlexiDome NDS-5704-F360 12 Megapixel Indoor Network Camera - Color, Monochrome - Dome
360° panoramic overview in 12MP resolution without blind spots
High Dynamic Range to see every detail in both bright and dark areas of the scene
Edge or client-side dewarping for easy integration and flexible viewing and recording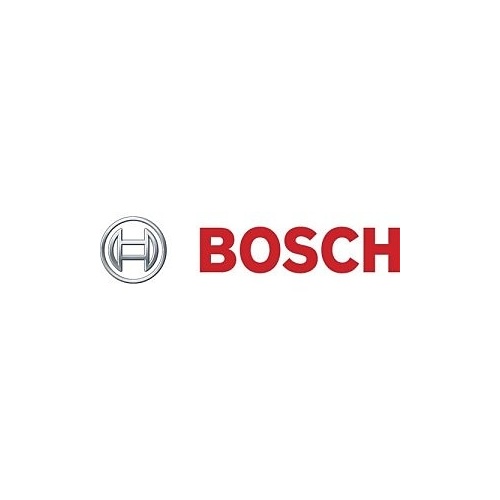 Productoverzicht
Algemeen Informatie
The FLEXIDOME panoramic 5100i is a discreet and aesthetic panoramic camera for indoor surveillance. Its stereographic, panoramic lens provides full 360° coverage without blind spots, ideal for surveillance applications that require wide area coverage in a single, detailed view. The camera offers full situational awareness and simultaneous high-resolution zoomedin images. The high-end system on chip (SoC) provides dewarping for easy integration and flexible viewing and recording.
Built-in Intelligent Video Analytics enriches full situational awareness and triggers relevant alerts. Audio AI gives meaning to the sounds it captures. With its HDMI output function it can be directly connected to a Public View Monitor, making it a perfect fit for a retail environment.

Functions

Up to 12MP sensor resolution
The camera offers a choice between a 6MP or 12MP sensor to optimize for the amount of details required. Both options offer 30 fps to ensure real-time motion in your scenes.
Taking into account the image circle projection, the cameras offer a 4.5MP and 9MP effective resolution. Combined with the stereographic lens in these cameras it also provides improved resolution in the peripheral areas of the image

Panoramic vision and Intelligent Video Analytics
Combining Bosch Intelligent Video Analytics software with full panoramic vision, produces an extremely powerful surveillance tool, which enriches full situational awareness. With intelligent tracking, movement can be followed continuously throughout the full image circle. There is no need to hand off tracking from one camera to another, greatly simplifying movement analysis.
The system reliably detects, tracks, and analyzes objects, and alerts you when predefined alarms are triggered. A smart set of alarm rules makes complex tasks easy and reduces false alarms to a minimum. Moving objects can be classified in four different object classes: person, car, bike, truck.
Calibration is quick and easy - just enter the mounting height of the camera. The internal gyro/accelerometer sensor provides the rest of the information to precisely calibrate the video analytics.

Camera Trainer
Based on examples of target objects and non-target objects, the Camera Trainer program uses machine learning to allow the user to define objects of interest and generate detectors for them. In contrast to the moving objects that the Intelligent Video Analytics application detects, the Camera Trainer program detects both moving and non-moving objects and classifies them immediately. Using Configuration Manager, you can configure the Camera Trainer program using both live video as well as recordings available through the respective camera. The resulting detectors can be downloaded and uploaded for distribution to other cameras.
A free of charge license is required to activate the Camera Trainer program.
Main Features
360° panoramic overview in 12MP resolution without blind spots
High Dynamic Range to see every detail in both bright and dark areas of the scene
Edge or client-side dewarping for easy integration and flexible viewing and recording
Categorie : Videobewaking, Dome Camera's, Producten, IP Camera's
Specificaties
Algemene Informatie
Uiterlijke kenmerken