Optex HX-40 High Mount Outdoor PIR, Combination Detector
Merken:
Optex
Artikelnr #:HX-40
Model #: HX-40
Naam: Optex HX-40 High Mount Outdoor PIR, Combination Detector
"Easy-to-install and lightweight - 0.4 lbs (0.2kg)
Mounted on the Dinon IP camera and when coupled with a HSG/UHO housing unit with an optional blower reduces the operating temperature of the camera by 12°F (6.5°C)
Protects the sensitive components inside the cameras from excessive heat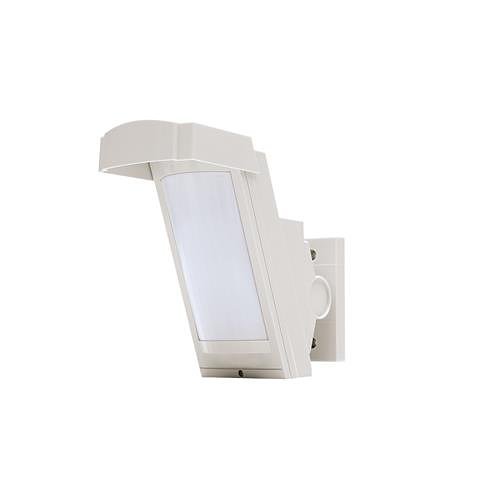 Productoverzicht
Algemeen Informatie
The HX-40 is a 40' x 50' high mountable PIR from Optex that is specially manufactured to be used for outdoor setups. The HX-40 PIR detector comes with intelligent and logic functions, multiple pattern detection area technology with pyro-element, vegetation sway analysis logic, as well as patented double conductive shielding, a dual signal processing unit, and a detection area setting. The HX-40 detector also features a passive infrared detection method, a 12m PIR coverage, an IP55 weatherproof rating, plus a 60 sec warm-up period, accurate discrimination function, and 94 detection zones. This professional and reliable detector is able to offer effortless setup and provides a high detection rate that allows for detection of intruders or foreign objects.
Features
Multiple pattern detection area technology with "Brand-New-inch pyro-element
Intelligent AND logic
Dual signal processing circuit
Vegetation sway analysis logic
Patented double conductive shielding
Ideal detection area setting
Main Features
Advanced temperature compensation logic
Volumetric detection sensor
Adjustable detection range
Categorie : Bewegings- en perimeterdetectoren, Inbraak, Producten, PIR Bewegingsmelders
Specificaties
Technische Informatie