Hikvision DS-PDSMK-S-WE Wireless Photoelectric Smoke Detector with LED Indicator, White
Merken:
Hikvision
Artikelnr #:DS-PDSMK-S-WE
Model #: DS-PDSMK-S-WE
Naam: Hikvision DS-PDSMK-S-WE Wireless Photoelectric Smoke Detector with LED Indicator, White
High quality chamber with photoelectric sensor
10 years battery life
EN 14604 Certified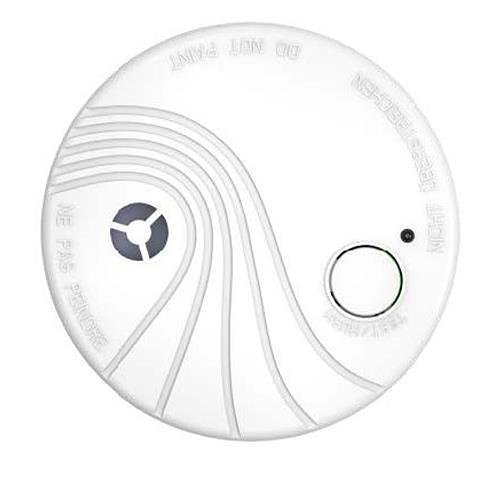 Productoverzicht
Algemeen Informatie
KEY FEATURES
The core building blocks of the AX PRO Solution.
Video verification
Offering a wider view.
The AX PRO incorporates IVaaS, integrating video verification capabilities with 4 camera video buffer ON-BOARD, to show the customer exactly what's happening, so they can take appropriate action.
Jamming detection
Don't be a victim of jamming or interference! Advanced anti-jamming security on our radio protocol protects the integrity of the system over the long term, providing increased stability and security.
Slick design
We are family!
With the AX PRO, the entire range of security, safety and video products deliver the same stylish, professional and uniform finish with equally outstanding performance.
Powerful wireless connection
The future is now.
Fast, reliable and secure, our powerful Tri-X Wireless Technology delivers the next level of security; speeding up installations, while delivering the best experience for both installers and their customers.
EU certification
Be safe in the knowledge your system is fully EN Grade 2 compliant. Building a resilient system tailored to individual needs, without compromising on effectiveness and reliability.
Easy installation
The smart installation choice
With faster installation and flexibility, over time the panel auto-adapts to changing ISP or equipment; now that's clever through features like auto-enrollment and quick-install periherals, you can do more.
Main Features
High quality chamber with photoelectric sensor
10 years battery life
EN 14604 Certified
Categorie : Branddetectieapparatuur, Producten, Rook- en CO-Detectoren, Brand
Specificaties
Algemene Informatie
Productnaam
Wireless Photoelectric Smoke Detector
Technical Information
Maximale levensduur van de batterij
Technische Informatie
Batterij
Maximum Battery Life (Second)
Battery Information
Aantal compatibele batterijen
Camera
Connectiviteitstechnologie
Energie
Physical Characteristics
Product Information
Uiterlijke kenmerken