Paxton 690-222 Net2 Handsfree Keyfob
Merken:
Paxton Access
Artikelnr #:690-222-NL
Model #: 690-222-NL
Naam: Paxton 690-222 Net2 Handsfree Keyfob
Read range from 0.85m to 2.5m Active tokens with replaceable batteries
Up to 5m read range with the long range reader Also works with non hands-free readers
Uses wireless technology Use with P and KP readers and the long range reader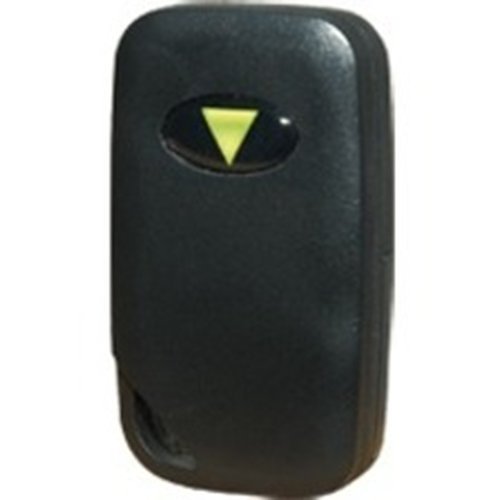 Productoverzicht
Algemeen Informatie
Informatie – De uitdrukking 'Handsfree toegangscontrole' betekent dat de actieve tag waarmee een gebruiker wordt geïdentificeerd kan worden gelezen terwijl deze zich aan een sleutelbos bevindt. De tag hoeft niet voor de lezer te worden gehouden, maar wordt vanaf een afstand gelezen. Dit is handig voor deuren waar mindervalide of mensen die slecht te been zijn toegang dienen te verkrijgen. Paxton kaarten en tags maken gebruik van de Hitag2-technologie voorzien van een eigen codering. Dit biedt een authenticatieprotocol in de vorm van een wachtwoorduitwisseling tussen de kaart of tag en een Paxton lezer. Deze verificatie zorgt ervoor dat de kaarten en tags authentiek zijn, wat voor een extra beveiliging laag binnen uw toegangscontrole systeem zorgt. Installatie – Handsfree kaarten en tags werken met de P serie lezers en KP serie keypads uitgerust met een handsfree interface. Werking – Voor het verstrekken van een kaart of tag worden de gegevens van de gebruiker via de Net2 software ingevoerd. Het toevoegen van een kaart- of tag wordt gedaan door de kaart of tag aan te bieden bij een Paxton USB desktop lezer. De handsfree tags functioneren actief en passief en hebben een bereik van 0,85 m tot max 5m in combinatie met de lange afstandslezer aangesloten op een Net2 plus deurcontroller. Onderhoud – Handsfree tags zijn voorzien van een knoop cel batterij voor handsfree gebruik, u kunt deze batterij type CR2032 eenvoudig zelf vervangen. Voor meer informatie over de do's en don'ts ga naar waar moet ik op letten bij het installeren van handsfree?
Main Features
Voor gebruik met Net2 systemen
Een bereik van 0,85 m tot max. 5m
Actieve tag met vervangbare batterij
Voorzien van ingebouwde passieve tag
Te gebruiken met lange afstand lezer
Te gebruiken met de handsfree interface in combinatie met de Proximity lezers
Categorie : Producten, Credentials, Toegangscontrole, Key Fobs
Specificaties
Algemene Informatie
Overige