Tx W/Less Fld-550 Flood
Merken:
Visonic
Artikelnr #:0-102350
Model #: 0-102350
Naam: Tx W/Less Fld-550 Flood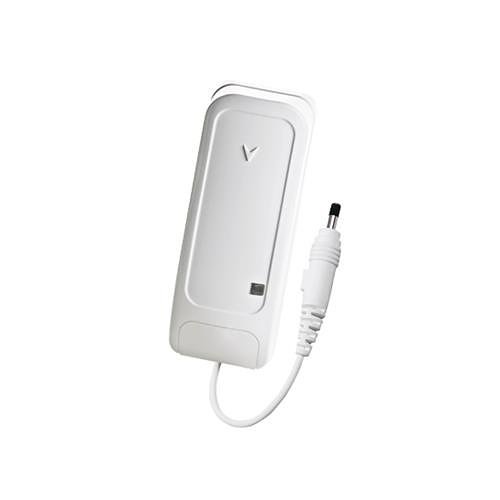 Productoverzicht
Algemeen Informatie
PowerG Wireless Flood Detector
FLD-550 PG2 is a fully supervised wireless flood detector compatible with PowerMaster systems. It is designed to detect the presence of water in basements, yachts and many others residential and commercial applications, providing early warning of developing floods.

FLD-550 PG2 has a significantly extended battery life of up to eight years, enabling easy and low-cost maintenance.


To ensure highly reliable communication, FLD-550 PG2 uses Visonic's ground-breaking PowerG technology which combines several field-proven advanced technologies and the highly reliable AES encryption method. This combination of technologies delivers unmatched advantages for professional installers, central monitoring stations and end-users alike.

FLD-550 Features:
Detects water at ground level
Ideal for basements, yachts and holiday houses
Easy installation: includes a 3m (10ft) sensor cable for high positioning of the transmitter
Visible signal quality indication shown on the device
PowerG two-way Frequency Hopping Spread Spectrum FHSS-TDMA technology - provides robustness and reliability closer than ever to wired intrusion alarm systems
Employs the proven AES-128 (128 bit key) advanced encryption algorithm for correct message identification and protects the alarm system from code grabbing and other attacks
Continuously measures communication quality and automatically sets transmission power to the minimum required for reliable communication
Configured from the panel - no hardware switches and no need to re-open the detector once closed
Longer battery life of 8 years (with typical use)
Visible and transmitted low battery indication
Compatible with PowerMaster systems and PowerG receivers
Categorie : Omgevingssensoren, Producten, Inbraak, Temperatuur- en Overstromingssensoren
Specificaties
Algemene Informatie
Productnaam
Flood Detector FLD-550 PG2
Technical Information
Maximale levensduur van de batterij
Technische Informatie
Batterij
Maximum Battery Life (Second)
Battery Information
Bediening/Indicatoren
Camera
Connectiviteitstechnologie
Energie
Physical Characteristics
Uiterlijke kenmerken
Overige
Compatibiliteit
PowerMaster systems
PowerG receivers